Approved Methods Of Enhancing Performance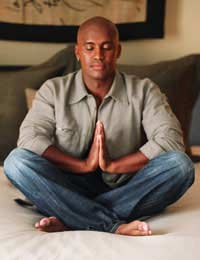 We are all aware of the necessity for testing for performance enhancers in sport have a rough idea of the types of substances that are being tested for, but some people will be surprised to know that there are approved methods of enhancing a person's performance.
Exercise And Practice.
Practice actually does make perfect in most situations. There are no boundaries as to the amount of preparation, practice and exercise a person may take before a test, exam, competition or even to carry out everyday tasks.
Revision is a requirement of exams and tested and those who do not revise are foolish to think they will perform as well as those who haven't.Athletes will always perform better if they are as physically fit as they can be and practice their chosen sport repeatedly until they have perfected it.Schools, Colleges and Universities all encourage students to find methods of revision that work well for them individually and many students employ 'brain training' techniques and memory exercises frequently in order to improve their cerebral function.
Food And Nutrition.
There are many substances available naturally that can be used to improve function or performance.Fish oils are becoming increasingly popular for improving cognitive function, and research so far has presented some very encouraging results.Physical performance is hugely dependent on diet and nutrition. Different sports require a differing level of activity and strength and each one has many dietary attributes. For example, those activities that are largely aerobic require a high level of oxygen in the body. Red blood cells carry oxygen and iron and folic acid keep these cells healthy and in production, so a diet high in these substances will be more beneficial than a diet high in calories like that of a body builder for example.
Breathing And Concentration.
Deep breathing and relaxation can have a very positive effect on a person's performance. Not solely in sports, but in academia and working environments also. Managing stress and channeling aggression positively can all help the person become more able and more motivated than they were previously.
Psychology.
Professional sports organisation can pay high salaries to those who are experts in sports psychology, as these psychologists know many techniques that can be introduced to players or competitors that can aid their productivity.Motivational techniques, breathing and deep relaxation can all benefit the person as well as finding out their opponent's weaknesses and how to exploit them.Many of these tactics are used in military circles also, especially for those who are involved in active combat.
The public is greatly aware of performance enhancers and their use in sports and generally have a negative reaction when these terms are used. There are however, a number of ways that a person can increase their productivity and performance using approved methods that are not illegal or immoral. In fact, most of us have employed some of the techniques in our lives without thinking too much about it.If a person is not breaking any laws and is not harming themselves or anyone else, there is no reason why they can't use these methods of performance enhancement.
You might also like...