Overcoming Addiction to Performance Enhancing Drugs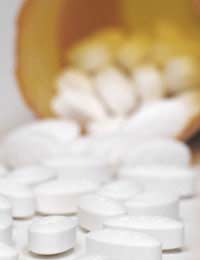 Many performance enhancing drugs are taken quite harmlessly to begin with, with most users being unaware of the potential of addiction developing. Many may not recognise they have a problem with using performing enhancing drugs whilst others may be acutely aware of their problem but be unable to regain control or stop using them.
What Type Of Drugs Can Cause An Addiction?
The answer to this question depends greatly on whether you are taking drugs to enhance physical performance or academic performance. Many of the drugs used by people who want to improve their mental capacity can be addictive and these can include caffeine, narcotics and amphetamines to name a few. All these drugs can be dangerous to health and shouldn't be used.
Those who are trying to improve their physical performance may find that they have become dependent on steroids, amphetamines, cocaine, beta-blockers or anything that they have come to rely on which they take purely for improving their physical output and again they can be dangerous, even fatal if used incorrectly.
Recognising You Have A Problem.
There are many signs that you could be becoming dependent on a performance enhancing drug. If you feel unable to go without taking the substance for any period of time whether this be for one week or even a day, you might have developed an addiction.
Perhaps you have increased the dose over time in order to gain the same affect from the substance as before or maybe you have had to totally change the type of drug used as the original one was no longer powerful enough to make any difference.The first step to treating the problem is to admit and recognise you actually have a problem which will they enable you to have the confidence to seek help and beat your addiction.
How To Start Recovering From Your Addiction.
There are many ways in which you can help yourself when beating an addiction and you may find you are strong enough to overcome the problem yourself or you may find it easier to seek professional help.
There are many support groups up and down the country that specialise in helping those with addictions and they can be useful if you want to discuss your problem with those who understand the problem of addiction without having to disclose information to anyone who knows you.
It is imperative that you resolve to beat the problem and change your lifestyle. This may mean avoiding the people and places that have caused you to start taking supplements and enhancing drugs and finding ways to cope with this.
Your GP will be able to advise you on whether you need any medications to help you through this period as some drugs may leave you in a state of de-tox which can be very unpleasant and eased with the use of certain medications.
Your GP will also be able to provide you with contact details of any local support groups, counsellors and therapists who specialise in the field of addiction.
There is no 'easy' way to recover from an addiction and a great deal of determination, will power and effort is needed to overcome the problem. This can be help if construct a supportive network of people around you who you trust and can rely on when needed.The internet can be a great source of comfort and information for those who are addicted as information can be accessed anonymously and there are also plenty of online support groups who will understand your issues and these can be good until you have the confidence to speak to someone face-to-face.
Other Considerations.
It is not only drugs that someone might become addicted to whilst training as exercise has been found to be fairly highly addictive for some people. They become 'addicted' to pushing themselves harder, the potential weight loss benefits, the release of endorphins that occurs whilst exercising and also for some punishing themselves may become habitual and exercise regimes grow more difficult and tough the more they train.
Overcoming an addiction to any substance can be very difficult and the individual must really want to beat the addiction once and for all. This may mean making great changes in their lifestyle and usual habits and behaviours but ultimately this may save the person's life.
You might also like...