Becoming Addicted to Performance Enhancing Drugs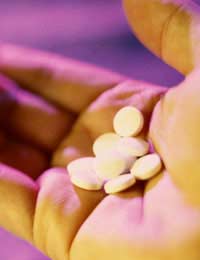 Most people who take performance enhancing drugs do not think they are at risk of developing an addiction and do not foresee this as a problem. For these people, they envisage that they will use a substance to help them temporarily achieve a target or goal and do not realise the harm that some of these products may cause.
Why Do People Become Addicted To Performance Enhancers?
There are a number of reasons why someone may become addicted to performance enhancers. It may be that they become physically dependent on something and their body needs the product in order to function as it has become used to and will suffer withdrawal symptoms without it. It may be that they are psychologically dependent on something feel as though they 'need' it to be able to cope.For others, a combination of both physical and psychological factors is often the case along with the fear of failing or decreased output if they discontinue using the enhancing product.
How To Spot An Addiction
There are many signs that may indicate that someone has developed an addiction to a substance, some easily noticed whilst others may be more easily veiled by the individual.The most obvious sign is that the person is taking the substance openly and more frequently than they used to or are taking for longer than they first imagined or stated.Other signs may be weight loss, irritability, fine tremor, lack of sleep, lack of concentration in fact any behaviour or physical sign that is out of the ordinary for them.
The nature of the indicator is very reliant on the substance that the person has become dependent upon. Those who are addicted to substances such as amphetamines taken for academic reasons will show different signs to those who have become addicted to energy drinks or body building products.It is important to remember that the person with the addiction will need understanding and support in order to admit and overcome their addiction and condemnation will help to achieve this. It may be that with the help and trust of another, they will find the ability to confront their problem and start to plan a way of coping with it and overcoming it.
Overcoming An Addiction To Performance Enhancers
In order to conquer an addiction depends on many facts with one of the most important being whether the person acknowledges the addiction in the first instance.Second to this is whether the person is actually ready to and willing to be free of their addiction and find help if necessary.
When an addiction has developed because of physical reasons, it may be necessary to seek medical help, especially as some enhancers will need to be weaned down professionally often with the use of prescribed medication. When there is a psychological addiction professional help from mental health and counselling professionals may be advisable.Some people may feel that they can overcome their problem alone and while this may be true for some people, most will need support, encouragement and a listening ear along the way.Overcoming an addiction can be very difficult and in many cases will require input from professionals or from those who have experienced similar problems themselves.Most people associate addictions with alcohol and illicit drugs when in fact addictions can occur in many forms and involve many different products and activities.
You might also like...