Improving Memory to Enhance Performance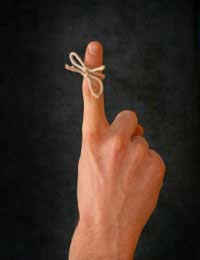 Having a good memory is often seen as essential for performing well in exams and tests and to enable a person in being competent and confident in their job. If a person has a naturally good memory they are very lucky and can use this to help advance them in work and life, but others may find that they have poor memory and struggle with long or short term memory, which often seems to worsen with age or circumstance such as having a young family or suffering from an upsetting event in life.
There are however ways of taking control of the problem and improving your memory which will not only help in life in general but also when preparing for exams or tests.Most people who are studying academically will understand the benefits of improving memory but it may also help in physical activities also especially during team games when a lot of knowledge about competing teams may help to win the game.
Ways Of Improving Memory
There are several techniques that can be tried in order to improve memory, each working better for some over others or being more easily accessed and fit into lifestyle.Whether you simply feel that your memory is letting you down, or you have important exams coming up, it is fair to say that we probably all could benefit from improving our memory.
Diet
Diet is well known for its health benefits but often people do not spend enough time and energy trying to protect the health of their brain. Scientists are now recognising that some of the harmful properties in our food are damaging our brain cells and are finding that certain foods that have high anti-oxidant qualities can help to prevent these cells from becoming damaged so easily.
Foods that are known to be beneficial to the brain and memory are those high in vitamin B such as dark fruits like berries and plums, green vegetables such as sprouts and broccoli and wheat germs and seafood.These items can all easily be incorporated into a healthy daily diet and should be eaten in larger quantities if memory is to be improved.
Mnemonics
A mnemonic is a well known and frequently used way of remembering information. It is an easier form of remembering specific facts and are commonly used throughout many academic circles.Essentially a mnemonic is an arrangement of words that are used to represent something else. This often involves using the capital letters of certain words and replacing them with other words starting with the same letter but are much easier to remember.A typical example is the mnemonic used for remembering the colours of the rainbow – Richard Of York Gave Battle In Vain, which actually represents – Red Orange Yellow Green Blue Indigo Violet.
Music
Music and chanting are very well known ways of remembering information. Many young people will find they know the lyrics to many songs but struggle to remember facts and information about their schoolwork, but if this information was set to music many would find that they remember the data more easily.Young children learn many songs and chants in early childhoods that they remember throughout life, not always because of the words but more often because of the tune or rhyme.
Exercise
It is not just your physical muscles that need exercising to stay in tip top shape, your brain can also be exercised to improve its function.Changing small routines such as brushing your hair using the opposite that you would do normally can help to activate the more dormant areas of your brain.Playing games such as those that involve planning and strategy can help to improve brain function, but to improve the memory itself there is no better way than to play games that stretch your capacity of memorising and making it more difficult as time progresses.
As we grow older it is natural for our memories to fade and our capability of remembering to decrease but this can often be lessened or even prevent in some ways by taking steps to exercise and stretch our normal capability by using some of the mentioned techniques.
You might also like...