Testing Techniques for Performance Enhancing Substances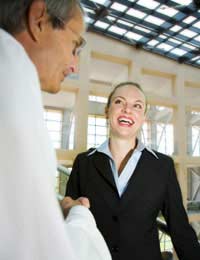 Those people who are using substances, whether legal or illegally for increasing performance levels must be aware of the likelihood and necessity for testing. Many professional organisation require drug and artificial testing techniques to determine whether the person is at an unfair advantage over other competitors or if the person is as naturally capable as they seem to be. Testing is also used to determine the effectiveness of some drugs, even when they are being used for legitimate reasons.
Hair Testing
Testing of the hair is a very good method of obtaining a clear picture of the person's participation in substance abuse. Acquiring a sample is painless, easy and safer than having to use needles or obtain bodily fluids, and unlike urine, any traces of substances will be found in the hair sample for several months after taking a supplement as the substance is not processed and metabolised as quickly as in other parts of the body. The test cannot be evaded and results are very clear.
Urine Testing
Once used routinely as a method of testing for drugs and other substances, urine testing is now becoming less frequently used as it is not a reliable enough method.Urine will only normally hold up to three days worth of information on the person being tested, allowing the person to abstain from taking any enhancers for that period. This only works if the person has prior knowledge of the imminent test though.
Blood Sampling
Blood tests provide very reliable results, but obtaining a sample can be difficult and provide a lot of stress and anxiety for the person undergoing the test.Results can take longer to obtain than from using other types of testing, but for a cleat toxicology report, it is a well used method.
Oral Fluid Tests
Oral fluid tests are quick easy and are difficult to interfere with, but as they can only show the previous 24 hours activities, they are unreliable unless the test is performed spontaneously with no prior warning that a test is likely. In professional sports, most athlete's are aware that they may be tested at some point, in fact many have to routinely roved samples before taking part so this method is not normally used for that type of test. It can be used more advantageously for those in the workplace as they are unlikely to suspect a test.
In The Workplace
It is estimated that as many as one sixth of the workforce has a dependency on a drug. This drug use may have started as a recreational usage, or as a method of increasing performance and productivity, but the fact of the matter is most of this drug use is illegal and portrays a very bad image of the company, can interfere with the safety of the employee and may have a harmful and long term detrimental effect on physical and mental health.There are many people who because of today's society work 2 or more jobs. This may be achievable in the short term, but few can sustain this level of work for long. For those who are struggling, they may turn to artificial means of staying alert and awake. This is when some drugs can be abuse for their benefits on cognitive function. When these drugs take effect on the body they can be dangerous to the person and those around them as they are at a false level of awareness.
In Sports
Drug abuse in sport is a very common occurrence these days with many celebrity sports people being publicly shamed for their participation in using performance enhancers.The governing bodies in charge of legislation and rules in sport are very clear on their stance on the use of the drugs and substances in sport and are very apparent on the usage of drug testing.
Drug testing is becoming more and more widely used both in sports and in the workplace as drugs are becoming more affordable, more easily accessible and a 'normal' part of life. Most drug tests provide details of any drugs or substances in the system, though what may be legal in everyday life for most of us, can be classed as illegal for sports people when performing.
You might also like...