Why Use Performance Enhancers?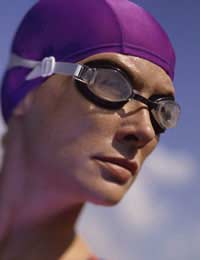 There are many different reasons why someone may choose to employ the use of performance enhancers, and what method of enhancement is used. Performance enhancement may be used to improve physical, mental or sexual performance, with many different tactics and methods available to practice or buy.
Using Physical Performance Enhancers.
Most people who opt to use performance enhancers for improvement of physical capability do this to try and help them achieve success in their chosen sport.The types of enhancers available to these people include the use of drugs and substances such as steroids, drinks, medications for certain medical complaints or some illegal substances that can be extremely dangerous. Any medications or substances that are taken incorrectly or by those for whom they are not prescribed can be dangerous, or even fatal.
The use of sports drinks can prove to be beneficial if they are taken correctly and appropriately as part of a healthy diet, but again these should not be abused.Body builders are well known for using enhancements to help them achieve a higher degree of body weight, and often receive a lot of bad press for this. Most body builders feel it is safe for them to use these substances to help them achieve bulk and more muscle mass, but they are not allowed to use them when competing and governing bodies over these activities are very strict about the regulations.There are safe and healthy methods of improving physical accomplishment; practice and training are the only ways to naturally guarantee that the body is in it's prime condition and will also earn respect among fellow competitors and the public.
Performance Enhancers For The Brain.
This is an area that has received a lot of press attention over recent years. More and more people are using artificial methods of improving the productivity of the brain and to carry out more academic tasks. Students are now increasingly using substances to help them study, socialise and maintain employment, by using drugs that help to improve memory, alertness, keep them awake and retain factual information. The health issues around the use of any such substances can be very serious, even fatal in some instances and many argue that by using methods such as this, the natural ability of the person is not known and it is likened to cheating.
It is not only students who are using these methods; many employees are also finding the pressure of their job, or making ends meets forces them to take on too large a workload.It is far safer to try and find an acceptable work life balance and use diet and exercise to improve ability.Exercise can help increase the oxygen level in the organs and tiisues, including the brain which in turn will help to improve its function. Doing puzzles, reading and creative exercises will also help to improve cerebral function.
Sexual Performance Enhancers.
Some people, due to illness, past experiences or purely for recreational use will find that they are opting to use methods of improving their sexual performance. If drugs are requested, these should be prescribed by the doctor after lengthy discussion, and should only be taken as prescribed by the person for which they are intended.Oils, lubricants and sexual aids are generally safe to use as long as both parties involved in the sexual act are consenting adults that fully understand what they are using and why they are using it.
Performance enhancers can involve the use of drugs and substances which can be bad for health, but they can also include the use of diet, exercise, nutrition and other healthier options that can benefit the individual.
You might also like...