How Your Performance is Affected by Beta-Blockers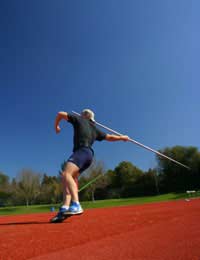 Normally given for varying cardiac problems, beta-blockers, otherwise known as beta-antagonists or beta-adrenergic blocking agents, are now being used by many sports persons trying to find ways of improving their performance due to their effects on the body, in particular chemical releases within the nervous system.
What Are Beta-Blockers?
Beta-blockers are a group of medications that are normally given in the treatment of angina, high blood pressure, irregular heart beats or following a heart attack.They act by interfering and inhibiting certain nerve impulses being transmitted through the nervous system.They act by reducing the demand of oxygen required by the heart, lower heart rate and reduce the production of adrenalin.
How Do They Improve Performance?
As beta-blockers are known to reduce the heart rate and inhibit adrenalin production, they are often favoured by those who are nervous or required an extremely steady aim or shot. They are commonly used by those who participate in shooting events or sports such as baseball, when they are used by pitchers, but are not seen to have any beneficial effects on other athletic events.
As they are now recognised as a method of improving performance they have been banned for use in high level competitive events such as the Olympics.They have been seen to be used by performers such as musicians or theatrical performers, as they calm nerves and steady the hands by reducing fine tremors. These groups of people are more at risk of becoming psychologically dependent on the drug as they grow unable to perform without using them. Reducing their fear of performing in front of an audience by using these drugs does not allow them to become adjusted to being able to perform naturally and they build up a barrier at being able to do this.
Side-Effects And Risks
There are many possible side-effects of these drugs, but some people may not suffer from any.
Possible effects include dizziness and fainting caused by the medications lowering heart rate too much and blood vessels in the extremities can narrow causing cold and pale fingers and toes. Occasionally the use of beta-blockers can cause impotence or can interfere with sleep patterns.
They can cause nausea and vomiting and as with any drug there is a chance of a serious allergic reaction though this is very rare.Due to the mode of action on beta-receptors which are also found in the lungs, there is a risk of bronchospasm, so extra care must be taken in those who suffer from asthma or other disorders of the airways.It is essential to inform your doctor if you wish to stop taking beta-blockers as to suddenly withdraw the drug can have very serious effects on health and increase the risk of heart attack.
Beta-blockers are a very useful medicine if used for medical complaints and taken by the person they have been prescribed for. Incorrect usage by sports people or others can result in an instant ban from the activity and can be seriously damaging to health.It is vital that those taking the drug do not suddenly stop and must seek medical advice.
You might also like...
Plis just help,i can't sleep neither can i rest due to fast heart beat,am in Kenya and i don't know wherebi can even get a single dose of betabkocker jusst ro help....plis help
cess
- 26-Aug-17 @ 10:02 PM