Protein Drinks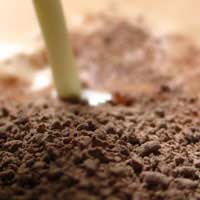 Along with the many products that are available to performance to enhance their abilities are protein drinks. They are not intended to be used as a substitute for a healthy diet and exercise programme and will have no benefits with regard to performance if consumed instead of meals.
What Is Protein?
Protein is a building block found in almost all anatomy in the human body. Bones, cartilage, skin and tissue all contain protein called non-essential protein, essential protein is gained from dietary sources and is a requirement to keep protein levels up in order to maintain health.
Natural Sources Of Protein
There are many food products that contain higher levels of protein and these include eggs, meats and dairy produce.
Benefits Of Protein Drinks
Manufacturers of these drinks claim that they can improve muscle bulk, aid weight loss and provide the vital vitamins and minerals that may be lacking in the persons normal diet, or required by top level athletes.It is true that protein is essential for building muscle and helping them recover more quickly following injury and is also a good source of providing energy, but some people believe that additional protein can be gained from modifying the diet in accordance to the persons needs. In fact it has been documented that the average diet provides more than enough protein for anyone's needs.Research has indicated that the optimal time for protein drink consumption is after exercise to allow the muscles to recuperate allowing the athlete to carry on with their normal training regime. There is little evidence to suggest that they have any advantages to the athlete is used during periods of training or exercise.
What Is In A Protein Drink?
Most protein drinks contain a high level of either whey based product, soy derived from the soya bean or have been made using egg whites.They are high in amino acids, though the composition of these acids determines how well they are utilised in the body.They come in a wide range of consistencies and flavours. Some can be made from mixing powders with fluid; others are available as ready made shakes.Each athlete will find their own preference which is suitable to their palate and contain the most appropriate balance of ingredients for their needs.
Are They Dangerous?
There are no dangerous side-effects of using these drinks, although excessive consumption may lead to bloating, more abdominal gas and dental decay if natural sugars are added, though this is rare.
Protein drinks are used by many athletes and body builders for their reported benefits to improving muscle mass.It is scientifically believed that they can help muscles recover more quickly following injury, but may have no other benefit as these proteins can be gained from consuming a well balanced diet with individual training programmes developed to suit each person's needs allowing muscle to build naturally without the use of supplements.
Are They Legal?
The use of protein drinks for enhancing performance is legal and often encouraged by managers and training coaches. It would be extremely difficult to screen an athlete to determine protein drink use as all diets contain protein and it is also present in body as a natural substance.
You might also like...