The Importance of Documentation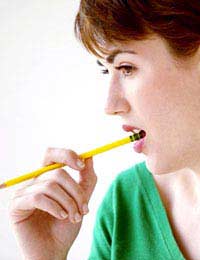 For most academic work it is vital to make sure that research and information is correctly documented for a number of reasons. Not only can this contribute to developing your academic performance but it can be used by others as a reference tool and contribute to the currently available resources and data surrounding the particular subject.
Writing Drafts
For most people writing a draft before the completed piece is essential. This applies even if it is only a simple letter to a friend, but is vital when writing a professional letter, essay or even manuscript. A first draft can be used to get down the original ideas while they are in the forefront of your mind. The details, facts, spelling and grammar can be tidied up during the second draft when the language used, any terminology given and consistencies can be checked. The second and consequent drafts of your piece can be used to expand your ideas and every good writer will tell of the importance of a good re-write and edit.
Your performance as a writer, academic or even the respect given from friends and colleagues may all be affected if your written work is not up to scratch.If you are unsure of your abilities to achieve this level of documentation always ask a friend to proof read it or follow all the instructions indicated when typing using a word processor on a computer.
How To Document Effectively
There are several 'golden rules' that can be referred to when documenting anything.First of all remember to try and refrain from using any shorthand notes unless you are totally confident in deciphering them later. It can be very tempting to take notes very quickly and abbreviate words or even miss them out entirely but this can be very problematic when it comes to referencing them later or trying to interpret exactly what you have written. This can cause problems as you may end up using work that is factually incorrect or not referenced to the correct person or title.
It is also important to make sure you have a full and concise reference for any work that you are using and haven't written yourself. This is especially true for academic work or work that is to be published in either the public domain or for use by others with permission.
Documents should always carry the correct title, date, layout and length that is needed to be considered a full piece. Anyone who is marking an academic piece or reading your work, even if it for your own use, will find it difficult to get a gist of the piece without a title and will question it's credibility if it carries no date or it is laid out in an unprofessional manner. If you are given set criteria when being asked to prepare a written piece make sure you understand the criteria and follow it 100% in order to gain a better mark or respect for your work.
Spelling, Punctuation and Grammar
A good written piece of text, no matter how small, will be let down if there are spelling mistakes throughout. If you are handwriting, your text you may get away with one spelling mistake (though not with professional writers, editors, publishers, proofreaders or avid readers) but if your writing has been typed there really is no room for error as these mistakes are extremely noticeable.
This also applies to the grammar used within your piece. If you are using speech in your piece then it may be appropriate to use slang or abbreviations for example, but in other forms of writing this is often regarded as a sign of a lack of vocabulary and may let you down.
Documentation is extremely important as without it facts can be forgotten, misinterpreted or even omitted entirely. This can cause the writer of the piece to lack credibility or even find they have no evidence to back up their claims which can be very risky when they are needed for legal issues and court cases.
You might also like...