How to Create 'Thinking Space'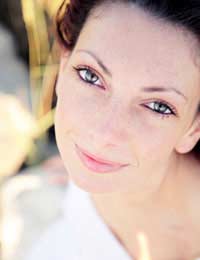 The value of having your own quiet, undisturbed and serene place cannot be underestimated. Those people that already have that special place will probably be less stressed, have a greater sense of well-being and have more clarity regarding any given situation.
Not all of us however feel we have the luxury of having a quiet thinking place or indeed have time to even think straight each day. Having a busy home, demanding job or dependents can really test how much time we are able to dedicate to ourselves but it is possible for everyone to enjoy some of this quiet and special time.
Why Do I Need Thinking Space?
Thinking space is a very valuable commodity in today's busy society where change happens frequently. Many of us will find we make brash decisions or feel we do not spend enough time comparing issues and rush into agreements and solutions without giving the options enough thought. If however, we all allowed ourselves at least ten minutes a day to re-organise our thought and feelings we would have a clearer mind that can be dedicated to making the types of decisions that require a little more consideration.
We all problem-solve everyday, often we are unaware of doing it and we are probably all guilty of making the wrong or less favourable decision every now and then; how many times have we all said "… but with hind-sight…"? If we had a clearer mind that was less clutter or carried emotional baggage that is exhaustible we would probably be less likely to make these mistakes.
How to Create Thinking Space
Everyone should be able to find somewhere in their life where they can think quietly.Why not try locking the bathroom door when you are having a bath and telling the rest of your family or room-mates not to disturb you unless it is urgent? Setting aside at least one night a week where you unplug the phone andhave an early night can help not just improve your mental performance but also your health as well. A good rest and relaxation in the dark in a comfortable bed can really help to let life's stresses melt away.
Some people swear by a monthly massage or weekly yoga session to help them think more clearly. These sessions are excellent as neither the masseur or yoga instructor will expect you to engage in conversation if you do not want to and will help both your mind and body work in unison.
When you know you are going to have the house to yourself, carefully arrange some scented candles, put on some soothing music and create an atmosphere that encourages rest and relaxation. Allow your thoughts to enter your consciousness and address and prioritise as necessary. Some of the most important decisions can be made this way as you are able to give them your full attention and explore all venues of possibility.
Thinking space is something that many busy adults do not give enough time or consideration to but it is important to allow our minds and bodies to relax and consider issues that otherwise may be rushed and not enough attention given to.
You might also like...