How to Break Down Difficult Scenarios and Questions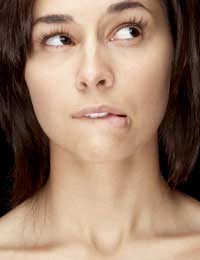 How To Break Down Difficult Questions And Scenarios
Sometimes being faced with a long or complicated question can cause us to panic and feel unable to address it leaving it unanswered. A difficult question, scenario or problem can be overwhelming causing feelings of inadequacy and helplessness, but all is not lost as there are ways of breaking them down answering smaller components or each problem until it can be answered or explained more fully.
There is one particular method that can be applied to many situations which can be very helpful and often give enough information to answer a question or resolve a scenario fully. Once this information has been found, it can be collated and the most relevant data can be evaluated.
Apply The 'How' Principle
Overall this principle is likely to reveal the most information as there are so many ways of using and applying this key word.
'How many times has this happened before?'
'How can I make my response individual?'
'How does this question or included components affect my life?'
'How does this question or components affect everyone else?'
Apply The 'Who' Principle
By asking a few questions beginning with the word 'who', you can start to gain a better understanding of the type of answer you can give.Ask yourself:
'Who is asking the question?'
'Who is the most qualified person to answer this question?'
'Who is the question directed at?'
'Who is involved in the question?'
Apply The 'What' Principle
As before applying questions beginning with what will produce quite a lot of useful information:
'What subjects are the main components of the question?'
'What information should be omitted?'
'What sort of answer is needed? Is it a full answer or a short response?'
'What is expected to be gained from this question?'
'What can I include in my answer that is unique?'
Apply The 'Why' Principle
This is probably one of the most important of all the principles as it can reveal the most useful information. There are many 'why' questions so a small selection as examples has been given:
'Why is the question being asked?'
'Why am I being asked this question?'
'Why is the subject so important?'
Apply The 'When' Principle
Like the others this word can also help to unearth valuable information and make the question more clear and easier to answer.
By now you should be able to think of many of your own questions. If the question or scenario is quite lengthy and is made up of several sentences or components or includes many different factors, try taking each little bit (or few words) and apply these principles yourself and you will be surprised at how much information can be gained and what you can do with it. Many people will find that they end up with so much data that they have trouble deciding what should and what shouldn't be included in the overall response to the problem.
There are so many ways of addressing complicated issues and asking these types of questions is just one way of trying to make the information more clear to comprehend an d will hopefully give some idea of what is expected as a response to the question or how to manage a scenario.
You might also like...