The Simple Ways of Addressing Problems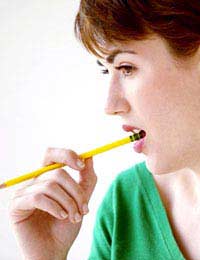 Finding yourself facing a dilemma or problem is usually a frequent occurrence for most people and sometimes finding a suitable solution can prove challenging; however, there are methods that can be used that may help overcome any issues that are proving troublesome.Deciding on to address a problem, find a satisfactory result and how to approach the problem is largely dependent on the nature of the problem and what factors are involved.
Problems with people and man-management will need an entirely different approach than addressing a problem with an electrical device for example, so it is important to know what is involved in the problem, who is affected and what you want to achieve at the end of the scenario.
Break It Down
Sometimes questions and dilemmas can seem very complex, long and can be overwhelming so breaking them down can help the brain address smaller more manageable problems within the larger problem as a whole.
Addressing the overall problem with smaller questions can help find many answers to the problem that the brain may not have otherwise been able to devise.
Questions such as who, what, when, why and how can usually be applied to many situations and can reveal some useful answers. Even if no definite information is gained using this technique it can be a useful way of gathering more information about the problem.
Think Outside The Box
Thinking outside the box is not something that comes naturally to everyone but it is something that generally can be learned and applied to many situations and can provide some useful information and possible solutions.
Thinking outside the box means the person approaches the problem from an entirely and often irrational angle. Many people who are good at thinking outside the box address problems by asking 'what would happen if…' and finishing the sentence with something very obscure. Thinking outside box means to challenge what you know, what you believe and experiment with new and sometimes ridiculous ideas.
Seek Advice
It is not very often that a problem is unique to one person and someone somewhere is likely to have experienced similar circumstances and problems before.Asking close friends or colleagues or even joining an internet forum can provide a wealth of information that you otherwise would not be aware of. Use other people's experiences to help give insight into how you can solve your problem successfully and also which methods did not work so well for other people and should be avoided.
Write It Down
This may sound like a logical step to solving problems but sometimes it can help to write it down and see it in front of you rather than struggle to think it through in your head.By writing things down the information can sometimes be looked at and examined more clearly and thought processes may address the problem using a step-by-step logical approach.
Research
If your problem is related to a specific task it may be worthwhile carrying out a little bit of research and find out if there are any approved methods that are commonly used or to learn form other people's experiences.
For most scientific and mathematical problems there are theories or equations that can be used to applied an answer and without research you may be unaware that these functions exist. How well and thoroughly you carry out your research will be reflected in your final performance and problem-solving ability.Sometimes it may seem as though there is no possible way of solving the problem but in most instances a satisfactory answer can be found or at least a compromise. In fact in many circumstances by methodically breaking down the problem, approaching it from a different angle or doing some research, many applicable solutions can be found leaving the person free to decide which is the most suitable.
Finding a solution for a problem may sometimes require the person to think of an approach very differently from what they normally would do. It may also necessitate carrying out some research and asking others how they would solve the problem. By joining as a group and generating ideas it is likely that a variety of possible solutions will be found.
You might also like...