What is Lateral Thinking?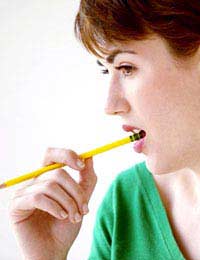 The term 'lateral thinking' is a term that has been used for quite a long term in business and management circles but may lay-people will probably associate the term with inventors, developers and creative people. The phrase is used frequently by these groups of people but is not limited to them as it can be quite useful in everyday scenarios also as it can be very effective at helping to answer questions, problem-solve and find ways of addressing difficult experiences too.
What Exactly Is Lateral Thinking?
The concept of lateral thinking is the idea that new ideas and concepts are introduced that do not fall into the normal boundaries of the current situation. It is a very useful technique for creative design and problem-solving but does not stop within these realms as any thought or experience can be evoked and evolved by applying a little 'thinking outside the box', therefore it does not simply have to be associated with issues or problems that already exist whereby a solution must be thought of but can induce changes where change is not necessarily needed and therefore may introduce a new form of the current item.
How Has It Helped Improve People's Performance In The Past?
Some of the best inventions have come about from people thinking 'outside the box'. What may be considered to be totally unlinked to the idea in hand can actually produce some very unusual but effective and innovation suggestions. Not all ideas and developments have been done as the list is probably inexhaustible as long as people continue to be creative.
Initially if you have a highly original idea that seems a little unconventional, you may find you face some barriers and hurdles when trying to convince others of your idea. Not only have you probably spent a ,lot of time justifying your idea to yourself but now you will need to convince others. This can be frustrating but if you truly believe in your idea then you will find a way of expressing this and hope that others will see the potential too.
Learning To Think 'Laterally'
Thinking laterally is not a skill that is reserved for the truly creative folk among us as it can be learned as long as you allow yourself to let go and not stick to the normal rules.
Spontaneity and unpredictability are the key terms associated with this expression. You should try and let your mind wander into places that are totally unconnected with the task at hand and once another scenario or idea has come into your head, try and find a way of linking the two together. There is however no limit of how many scenarios you try and link together as the more you can try and connect (even by totally wacky thoughts) the more likely you will be to find a solution that could actually be plausible with a bit of work.
The term lateral thinking was created by a psychologist in the 1960's and is now a common method used to generate new ideas or help solve problems and scenarios that are proving difficult.When applied productively some very new and original ideas and concepts can be developed; it can be a very useful tool when a problem is proving difficult to solve.
You might also like...