Cerebral Metabolic Enhancers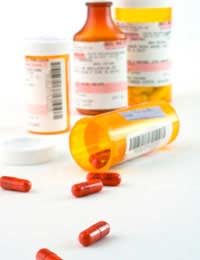 Cerebral metabolic enhancers are a group of drugs routinely prescribed to patients who have suffered from a stroke, or have other medical problems relating to the brain. They are legitimately prescribed for these reasons and are now wrongly being used by those wanting to try and improve their cerebral function and boost their brain power.
What Are Cerebral Metabolic Enhancers?
Cerebral metabolic enhancers are drugs designed to, among other things, dilate the blood vessels in the brain. This may be in order to prevent a stroke from occurring as a consequence of suffering from a cerebral blood clot or thickening, to improve memory, or treat other medical conditions. They are often offered to those who have already had a stroke as a preventative measure.
Effects On The Brain.
They are believed by users to be of benefit to the brain by increasing the blood flow around the cerebral tissues thus increasing the oxygen level in the brain and improving its overall function. These benefits are only advantageous to those whom the doctor has prescribed them for and should not be used in any other circumstance.
Dangers Of Misuse.
As these drugs are designed to treat those who have already suffered a stroke, and hence are likely to have narrowed blood vessels in the brain, or for treatment of other medical complaints, they can be very dangerous to those who misuse them.If a person has healthily functioning tissues and vessels around the brain, dilating them further can increase the risk of haemorrhage into the tissues which can be fatal. This is more dangerous if the person has an underlying medical condition that may exacerbate the condition.
They can be equally if not more dangerous if taken with other drugs that the person may be taking for other medical or non-medical reasons.Due to the nature of the drugs, their need for prescription and the large amount of drugs that fall into this category, the statistics for the level of abuse of these products is difficult to quantify.
People are seemingly becoming more aware of the plethora of drugs available, their uses and their benefits, so to is the rise in abuse of these drugs being taken to help cope with today's lifestyle and achieve success.Many people consider the usage of such enhancements to be a form of cheating, and this may be morally accurate to some, but as yet there is no means of testing individual's for this abuse, nor any rules to say that testing is required.
Cerebral metabolic enhancers are a group of drugs prescribed to treat or prevent legitimate medical complaints. Their misuse is becoming more and more evident as a method of improving brain function. It is a highly dangerous practice, as these powerful drugs can be lethal if used inappropriately.Those purchased on the internet may not passed as the drug they claim to be, or may be mixed with other drugs rendering them equally as dangerous.Prescribed drugs should only be taken as directed by the physician and by the person for whom they are prescribed.
You might also like...