Brain Foods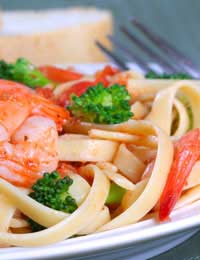 The general public are becoming more aware of how their diet influences their health, not only with regard to their physical health, but concerning their mental health and cerebral capabilities also.Research has proved and continues to explore the role diet and nutrition plays in the way in which our brain functions and how we can improve it.This is becoming a highly popular topic as students and parents are now all realising that they can achieve higher results and gain more opportunity by ensuring the brain is given the optimum fuel for maximum function and boosting brain power.All of the food groups are essential to some degree for brain power and function, but some foods are more heavily concentrated with the products we need to maximise these functions.
How Does Food Affect The Brain?
It is thought that by providing the correct balance of ingredients to the brain, memory, concentration and co-ordination can all be improve and the degenerating effects of aging can be reduced or delayed.Water, nutrients and oxygen are all essential for maintaining a healthy brain, and in the right quantities, by consuming a good diet, these three key ingredients can all be increased allowing the brain to function better.Nerve cells require chemicals called neurotransmitters to pass messages between each cells. These neurotransmitters are made up of converted amino acids. In order for the amino acids to convert into neurotransmitters they need certain vitamins and minerals which are found in foods high in protein, which are the basic compounds of the amino acids.The brain is an organ that is active at all times with messages being passed between nerve cells continually. If the message carrying components are fed the right diet they will function more effectively.
Good Brain Foods.
Oily Fish/Omega-3 Fish Oil.
This product is good for the brain as it is essential for the production and maintenance of cell wall membranes of the brain cells. It is a type of fat and is commonly found in tuna, hoki, salmon soya beans and English walnuts among others. But it is often safer and more effective to take a supplement of the substance.
Meat, Fruit And Vegetables.Animal and dairy products are all high in protein content which is necessary for the production and conversion of amino acids allowing nerve cells to function more effectively.Fruits and vegetables are high in products called micronutrients and anti-oxidants which play an important role in keeping the brain tissue healthy and free from toxins which can build up and affect ability and capability.
Bread, Pasta And Potatoes.The brain is an organ that never stops working. It has little time to rest, therefore needs a constant supply of energy. Starchy foods like carbohydrate based products provide a good supply of calories and glucose, essential for energy supply.
The brain like any other part of the body, relies heavily on a diet rich in the substances it needs to function effectively. In order to maximise the function of the brain, certain foods can be consumed in order to supply higher levels of the needed substances.
You might also like...