Amphetamines And Cocaine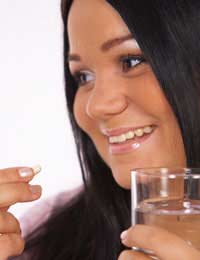 There are many different substances being used by all different types of people around the world as methods of trying to improve their performance, whether this be at a sport, in an exam, within their employment or simply recreationally.Some of these are legal and legitimate methods of improving oneself, whilst others are illegal and can carry heavy punishments and be seriously adverse to health.
What Are Amphetamines?
An amphetamine is a synthetic drug that is used to stimulate the central nervous system. It can be used to help treat certain legitimate medical complaints and must be prescribed and needs assessed by a physician.It is an illegal substance that is increasingly becoming abused by those who wish to increase their performance in sporting and academic circles as well as being used recreationally by the general population, predominantly the younger generations.
What Is Cocaine?
Cocaine is a stimulant drug that is derived from the cocoa plant. It is an expensive and highly addictive drug that causes the user to become more energetic and more alert, though these effects are short lived. It has a varying degree of effect between users and occasionally it can have the opposite effect of the desired outcome.
How Do They Aid Performance?
As they are stimulant drugs many believe they will help them perform more quickly, have better reactions, retain information and stay alert for longer without feeling drowsy.Students may use them to help them study and revise for longer periods, athletes may try them in order to have quicker reaction times, train for longer and control appetite; these drugs can also suppress appetite.
Side-Effects and Risks
These drugs should never be used by those who have a history of high blood pressure or cardiac problems as they increase the workload on the heart and elevate blood pressure quickly.Side-effects include but are not limited to hypertension, palpitations, dry mouth, nose bleeds, disfigurement to the nasal cavity, loss of appetite, irritability, restlessness, headache, addiction, nausea and gastric problems.Using either of these drugs is illegal and can result in a criminal record or even a prison sentence.
Legal Aspects
These substances are both illegal to own or supply to others. If someone is using one of these drugs they are breaking the law every time they purchase it and carry it or store it. If caught, punishment can include a prison sentence.They are both banned in sports and will be tested for routinely or if the athlete is suspected of using a substance that is on the banned list. The athlete may face criminal prosecution and almost certainly a ban from their sport. They may lose fans and be publicly discredited.In academic circles, again because the drug is illegal, anyone caught in possession of either substance may be disqualified from both the institution and the exam.
Amphetamines and cocaine are both drugs that act as a stimulant in most people. They are highly addictive, cocaine in particular, expensive and very dangerous. Their use is banned in all sports and activities and can ruin lives and carers of those who use them.
You might also like...