Modafinil a Stimulant Drug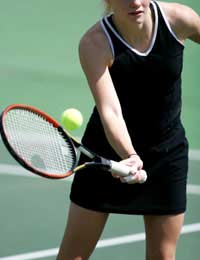 Most often used to treat narcolepsy (excessive sleeping) and attention deficit hyperactivity disorder (ADHD), modafinil is a stimulant type of drug but is not typical of other drugs on this category.
What Exactly is it?
Modafinil is a drug often used to treat narcolepsy as it acts on the brain, altering chemical reactions and receptors, improving the body's ability to stay awake and alert. It can also make the person feel more confident than normal and allow them to participate in activities that they otherwise would not feel comfortable doing.It is designed to treat these disorders and has not been deemed safe for general use.
As it is a prescribed medication, preparations that are offered on the internet are unlikely to be the real deal and will frequently be a placebo and be a waste of money.It is becoming increasingly sought after by students especially those who are in the depths of revision. It can be argued though, that the people who do use this form of drug, have an unfair advantage over competitors.Those who have used the drug recreationally have reported minimal side-effects but as this drug has not been tested and passed for use by the general population, it cannot be recommended for use by anyone other than the person for which it has been prescribed.
How Does it Enhance Performance?
People sometimes use this drug for its stimulating properties. Those who are heavily revising, finding their workload increasingly difficult to mange or those who feel they need to train harder for longer may use this drug to help them achieve their goals.As the brain becomes more alert for longer and lethargy and sleep are delayed, they may work in the short term but are not beneficial for long term use.
There is no substitute for a proper training or revision timetable coupled with a good diet and exercise, and anyone who is caught using these substances faces consequences that may include being banned from their sport, being disqualified from their exams, being expelled from school or academic institute, being publicly discredited and can seriously damage their health.
Side-Effects
Although this medication helps the person to stay alert and awake, it does not cure the underlying problem which will need investigating by a doctor.It can become addictive, for this reason, recipients must be aware of the importance to take the recommended dose at the same time every day and never be tempted to increase the dose without input from the doctor.General side-effects can include but are not limited to headaches, nausea, restlessness, problematic sleeping pattern and establishing sleep, change in taste sensation, gastric problems and diarrhoea.
Always inform your doctor of any allergies you may have to medications or if you already suffer from any gastro-intestinal disorders as these issues may need addressing or other medications prescribing along with the modafinil.It is also important to tell your doctor if you are using contraception and what type as certain methods are contra-indicated with this drug and extra precautions may be necessary.
Modafinil is a stimulant drug that is most often used to treat sleep disorders and ADHD. It has not been deemed as safe for general use and should not be taken by anyone other than for those it was approved for.
You might also like...