Herbal Remedies for Performance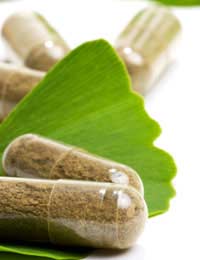 Not solely for use in complementary medicine, herbal remedies are thought to have a very beneficial effect for sports people.Herbal remedies have been used for thousands of years and made up the greatest part of medicinal substances before science developed the medicines we use today. Many products are still based on herbal recipes and components and many are recognised by medical personnel for their benefits.
Herbal Remedies For Sports Performance
There are many products available that claim to boost sports performance and many are a combination of herbal ingredients and vitamins. There is evidence that some of these supplements can help improve performance such as vitamin B12 which aims to reduce lethargy and improve stamina allowing the athlete to train for longer and more often.It can be taken in a tablet or capsule form and can be found in multivitamins also.Ginseng is believed to help increase athletic performance as it seems to increase the blood flow around the heart and lungs allowing for more effective oxygen transfer therefore improving their stamina.As many of the substances found in many of the pain relief options in conventional medicine are banned by the authorities, athletes can use herbal remedies for dissipating pain and discomfort that may occur because of injury or working the muscles too hard whilst training.Herbalists are also encouraging the use of turmeric in the treatment of joint injuries which may help the athlete return to training more quickly after an injury without the need for prescription drugs which can have side-effects.
Herbal Remedies For Boosting Brain Power
Not solely for use by athletes, many remedies are now recognised for their properties in cerebral enhancement.Scientists are now researching the advantages of using ginseng and gingko biloba which have been used for centuries in Chinese medicine.Ginseng is believed to help the memory while ginkgo biloba is thought to improve concentration. They can be used separately but are considered to be more potent if taking together.This can be beneficial to all members of the community, not just those working long hours and students who want to remain focussed and sharp, as most people would benefit from improving these two factors.As people age the memory can begin to deteriorate especially if the person has a very busy life, these products, once thoroughly tested by experts could help improve the overall abilities of any of the general population once any long term effects and side effects have been determined.The two products are available in most health food shops, chemists and some supermarkets but up to now, a ready made combination of the two is not yet available in the United Kingdom but can be purchased in other countries.
Herbal remedies have been used for many years and continues to remain popular.As the products are all natural there are less side-effects and less damage to long term health. They can be adapted for ease of use and can be taken as tablets, capsules, lozenges, in drinks and as supplements in food products.
Conventional medicine methods remain the most important ways of treating illness, injury and disease, but experts now agree that with thorough research herbal remedies may be just as useful for aiding recovery and preventing certain ailments in the first instance.
You might also like...