Sports Performance Drinks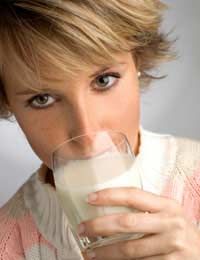 Keeping a balance of fluids, nutrients and electrolytes in the body is essential for maintaining good health and for ensuring optimal performance. Sports people, particularly those who participate in athletic events that require a lot of physical energy are at risk of becoming dehydrated as they are using more energy and losing more fluids when exercising which can cause a decrease in blood volume and its constituents.They are more likely to be at risk if the activity is fast paced, over a long duration or performed in hot climates.
What Are Sports Drinks?
Sports drinks are fluids that contain ingredients designed to either prevent dehydration and fatigue or have supplementary components that can help aid performance.They can prevent dehydration by improving the rate at which the tissues use fluids.They contain high levels of carbohydrate, including fructose, which help to improve the absorption rate of the fluid from the digestive system, and to add flavour.They also contain sodium, potassium and occasionally magnesium which are electrolytes that also contribute to the absorption processes.
Although sodium is commonly perceived to be a bad component of a diet, in this case it is beneficial as it helps to absorb the fluid content ensuring tissues are kept hydrated. When the solution contains a balance of salts, it is said to be isotonic and have a similar concentration to that of blood, sweat and tears.
When Should They Be Taken?
Sports drinks should be consumed in the hour prior to exercise as this ensures the fuel level (glucagon) in the muscles is at its highest, or during exercise to keep the tissues nourished and hydrated.If the activity is to last for longer than an hour, then a top-up of the fluid can be taken in order to replenish fluids and energy levels.
Are They Legal?
In most cases sports drinks are legal and actually advised as they can protect the overall health of the athlete.If, however they have any of the banned substances contained in them then obviously they are illegal to use in competitive sports.
Can They Be Dangerous?
They is no direct evidence supporting the claim that they can be dangerous unless they have other substances added to them, but careful consideration should be given to the amount of water that is consumed along with sports drinks. They are not intended to replace water as the main fluid drunk, but should be used in addition to plain water.In addition, sports drinks are known to be highly acidic which can contribute to enamel erosion of the teeth. In order to prevent this, the mouth may benefit from being rinsed with water following a sports drink being taken, and extra care should be taken if children are using them.
Sports drinks are an acceptable and often encouraged method of improving performance. They are allowed as they protect the person form ill health and maintain a healthy levels of fluids and electrolytes in the energetic person of athlete. They shouldn't be used as a total substitute for water but can be safely used in addition as long as dental health is also maintained..
You might also like...