About Our Site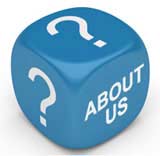 YourPerformance was formed to offer a unique reference point on advice on performance enhancing foods and drugs:.
Living in the 21st Century, we are beset on a day-to-day basis by a barrage of commercials for products that, it is claimed, will help us to perform faster, better, or more effectively. Some of the claims made of these products might seem far fetched, even absurd.
At Your Performance, however, our intention is to cut through all the the fluff and give you the facts. We have specifically tailored articles on a wide range of products, methods and theories, cutting through the conflicting evidence - and controversy - to help you to stay ahead of the game.
With regard to techniques and foods, we discuss what does and does not work. Additionally, when it comes to supplements, we discuss the possible legal consequences of taking certain drugs. We also try to assess the benefits of such supplements, relative to their possible negative health impacts.
Above all, we aim to be a top-quality, trusted source of reference that you can rely on to bring you the latest and most important information on all forms of performance-related supplements and methods.

Related Articles in the 'Site Information' Category...